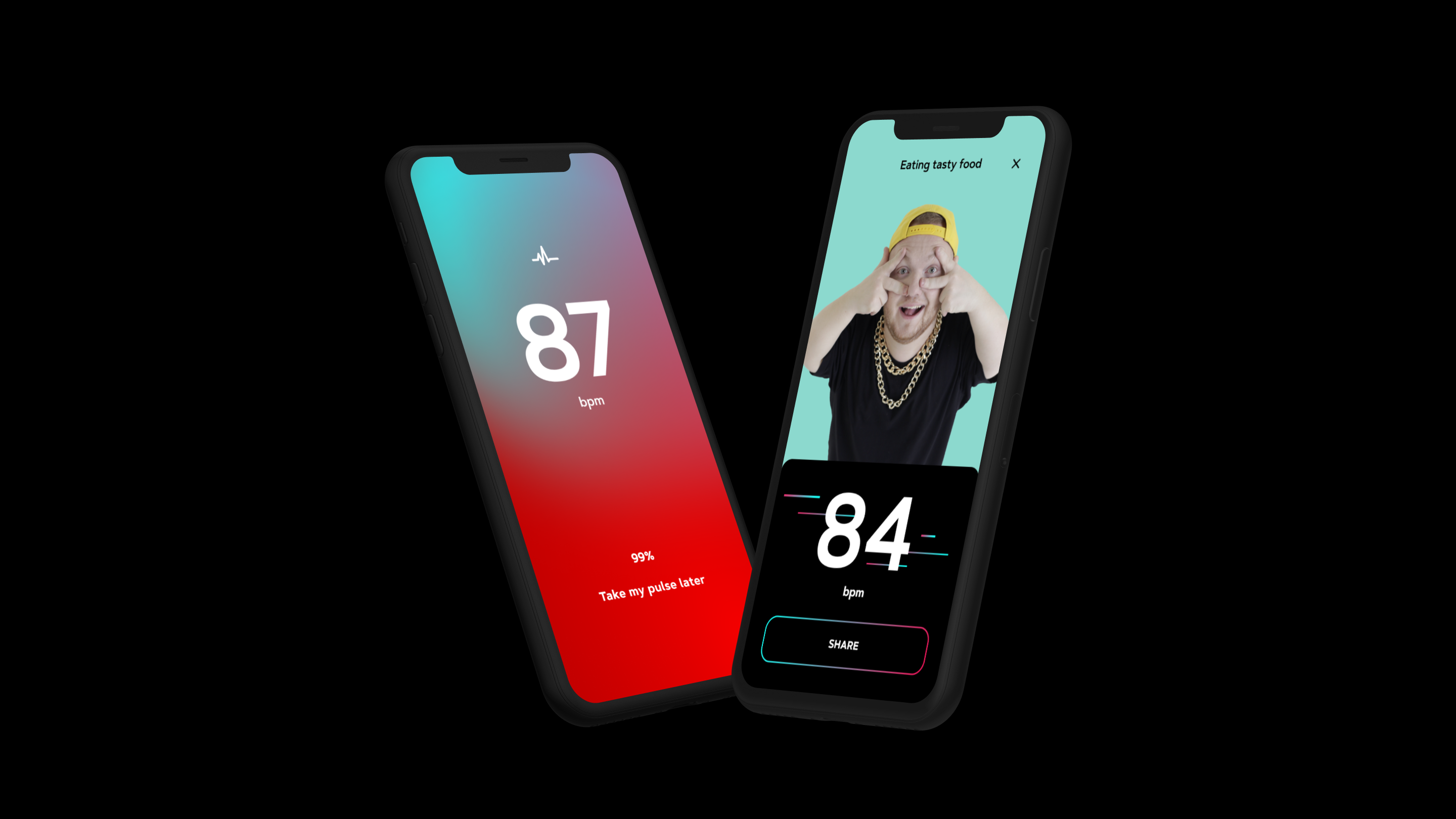 Kiss & Pulse - Track Your Pulse is a mobile health and entertainment app that enables you to measure your heart rate using a phone camera. The iOS application was designed for Toosa Publishing and Alexey Savko, Russia's third highest-earning TikToker in 2020.
Our expertise in the project:
Art direction
Editorial staff
Business analytics
User experience design
User interface design
Illustration
Fun
Project management
QA
iOS/Swift
Solution
From idea to app maintenance, Bitsens carried out the entire Kiss & Pulse – Track Your Pulse mobile app development process.
The delivered app stands out for its intuitive design and user experience as well as the overall usefulness of the service itself. Thanks to the app's clean interface, the user knows how to navigate the app from the first tap. The app's opening screen encourages the user to measure his heart rate and is ready to roll out the first results in under 10 seconds. All the user needs to do is press his finger against the phone camera and let the program count the heartbeat.
The user is invited to explore how his heart rate changes during different types of activities. The suggested usage scenarios include workout, listening to music, eating out, making out, and more. The user can track his pulse measurements and analytics in the overview section. Other sections include Profile, FAQ, and Contact.
Besides seamless functionality, Kiss & Pulse sports a bold and distinctive look, just right to make it the app of choice for Alexey Savko's 7 million audience. The app's Cupid-inspired logo and blue and pink gradient buttons give the app an authentic feel, aligning it with the visual aesthetic of TikTok.
The app is available on the App Store for free and contains no ads. For a more customized experience, the user can take advantage of the in-app purchases.