September 15, 2019
Creation? Operation? Aviation! Airport and aviation apps, to be exact. It will be the subject of our article today.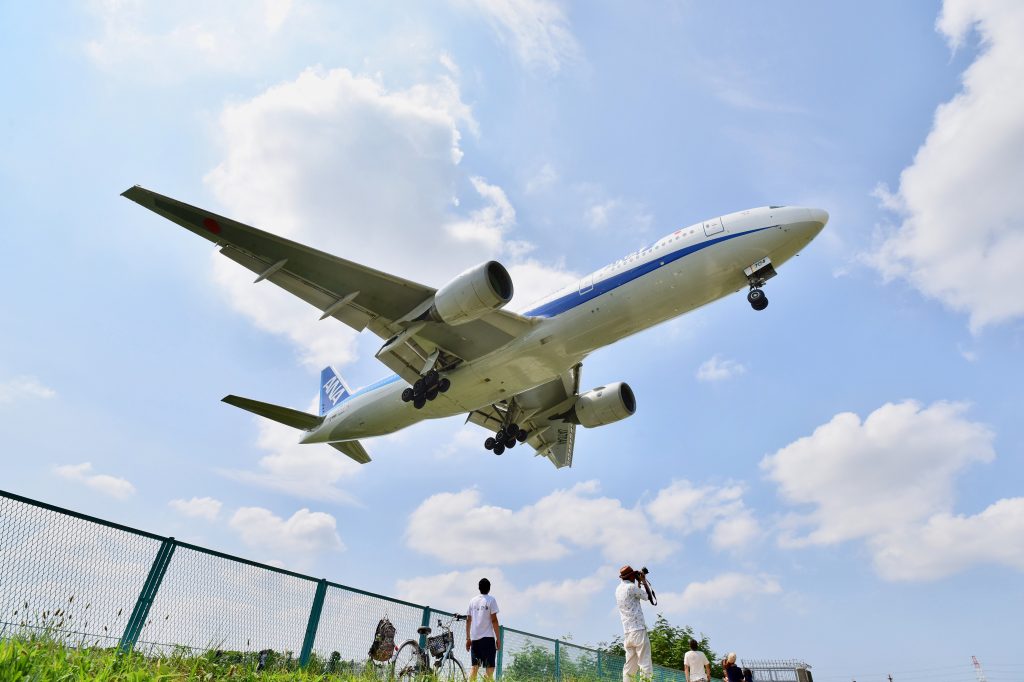 What is aviation? The most widespread definition of it is an air travel theory and practice on aircraft heavier than air. However, aviation is much more extensive than just a theory or practice of movement. Aviation includes necessary technical equipment for a flight, but also organisations of carrying out and supporting flights and production of technical instruments. Aviation is a huge system, which controls each air movement made by lethal apparatus. To make it work, there is a need for specialists who can handle polysyllabic aviation tasks. However, due to the scale of the industry and its technological complexity, people started developing computer programs, mobile and web applications. To goal is to improve the quality of external and internal organisations.
Collaboration between aviation and technologies
Speaking of mobile technologies, it is worth noting that during the technical revolution they have been improved a lot. Take smartphones, for instance. They have transformed from a one-purpose-call box into a multifunctional device. Every second person in the world owns a smartphone, which greatly simplifies their lives.
Mobile applications ease the process of information consumption for users by selecting and structuring it. According to statistics, 90% of people are increasingly choosing mobile devices to complete their tasks instead of writing or printing on paper. The number of views from a cell phone is growing, leaving PCs and laptops behind. It goes along with the fact that more information is available online and consumers waste time by looking through a big amount of it. That's why brands who are planning to produce any sort of mobile application have an obligation to optimize mobile content.
The collaboration between the aviation industry and mobile technologies was inevitable as the world becomes more digitized. For today we have a number of aviation apps created for navigation in airports, online check-in procedure, tracking flights, controlling systems in airplanes, using QR code ticket instead of a paper one and so on. It requires certain apps even as simply as a translator or a mobile passport. Due to an impetuous development of the mobile industry, we can expect a growth of mobile apps as a result of this fruitful collaboration. Honestly, there are so many things that have not been explored yet in the aviation industry. They are waiting to be noticed by mobile application developers. However, in this article, we will get deeper into things that have already been done for customers and make their air travel easier.
1. Aviation apps – Flight Trackers – to trace planes.
Sometimes when you notice an aircraft in the sky, you ask yourself a question: where is it flying to? Since we are just humans and do not have any special abilities, we can barely answer this question on the spot. However, now it is easier to answer it with the help of the Flightradar24 live flight tracker aviation app.
This revolutionary application, based on ADS-B (Automatic Dependent Surveillance-Broadcast) technology, allows you to track the majority of all passenger aircraft traveling around the world. More than 10 million people have already downloaded it on their smartphones. Users of Flightradar24 can identify flying aircraft by directing their mobile devices to the sky, search for flights, watch own flights in real-time mode and even get access to a route information, an aircraft type, speed, and altitude.
2. Professional pilot aviation apps for flight crew
To prove that a market of aviation apps is not limited to consumers, have a look at the ForeFlight app. It is a flight planning tool designed for pilots. This comprehensive management application makes pilots forget about numerous paper maps or screens in a room. It also allows them to quickly and easily check the weather, fuel consumption and ETA at one screen of their mobile device. It is considered to be a very useful application for airlines, aviation companies, military and pilot schools as well. The last use it for a convenient and effective learning process.
ForeFlight aviation app for pilots has several sub-apps as Passenger or JetFuelX. They serve as additional tools for the main one. However, they offer a wide range of new and professional functions that cannot be found in ForeFlight app. For an ordinary user, it is enough to stay with one of these apps.
Lots of other aviation apps for crew allow you to download certificates, qualifications, medical data, flight inspection, flight data, and flying hours. 2D and 3D flight profiles and satellite images give more information than ever before. These applications analyze all recorded flights and their histories, which you can share with friends on social networks.
3. Aviation apps for information and navigation in the airport
Thousands of airports are operating around the world and each of them has its well-established organisational system. They use information technologies to adapt to the needs of their customers and found a way to reach them through web and mobile applications. However, international studies have shown that 73% of the world's airports have a mobile-friendly website. Only 27% of them offer mobile apps. In principle, nothing prevents you from tracking departures and arrivals at the airport official website. But everything works quicker and easier through aviation app when you are on the go.
Another argument lies in its usage convenience. When you're in a hurry or have your stuff packed while travelling it is not easy to reach your computer for checking the needed information. Whereas mobile devices are always at hand and more accessible. The majority of airports have already offered people mobile applications developed directly for certain airports. For instance, Schiphol app for Amsterdam airport or Dubai Airports for Dubai International and Al Maktoum airports.
One of the most interesting airport app features is navigation through terminals. Bluetooth transmitters are installed there, so a mobile application can easily determine your location inside an airport complex. It does not take much time. After that, you can see personal location on a map to within a couple of meters. All objects in airports like toilets, public outlets, information desks and so on are displayed on a screen. Moreover, there is a possibility to see a distance and time it takes to reach the object you are heading to. What really impresses is the fact that route to your gate is shown immediately as soon as it is announced.
Additionally, these mobile aviation apps perfectly suits car drivers who are looking for a free parking spot. They can easily check and reserve one. Discounts, special offers, and vouchers are also available for every mobile app user.
What's next?
It is obvious that mobile technologies are transforming all aviation aspects: from ensuring customer satisfaction to providing detailed, critical information for pilots. Although the industry will innovate and transform in the future, there is no doubt that mobile applications will play a key role in the planning, finding and taking flights. Now it is a task for all aviation companies to think about developing a mobile application which provides their customers with up-to-date solutions and responds to their needs at the airport.
At Bitsens we are working closely with aviation sector. We truly believe that it has a huge potential for future web and mobile development that we will be more than happy to explore it with you. So, if you have any idea or a use aviation case, we would be glad to offer you a consultation and join your project!