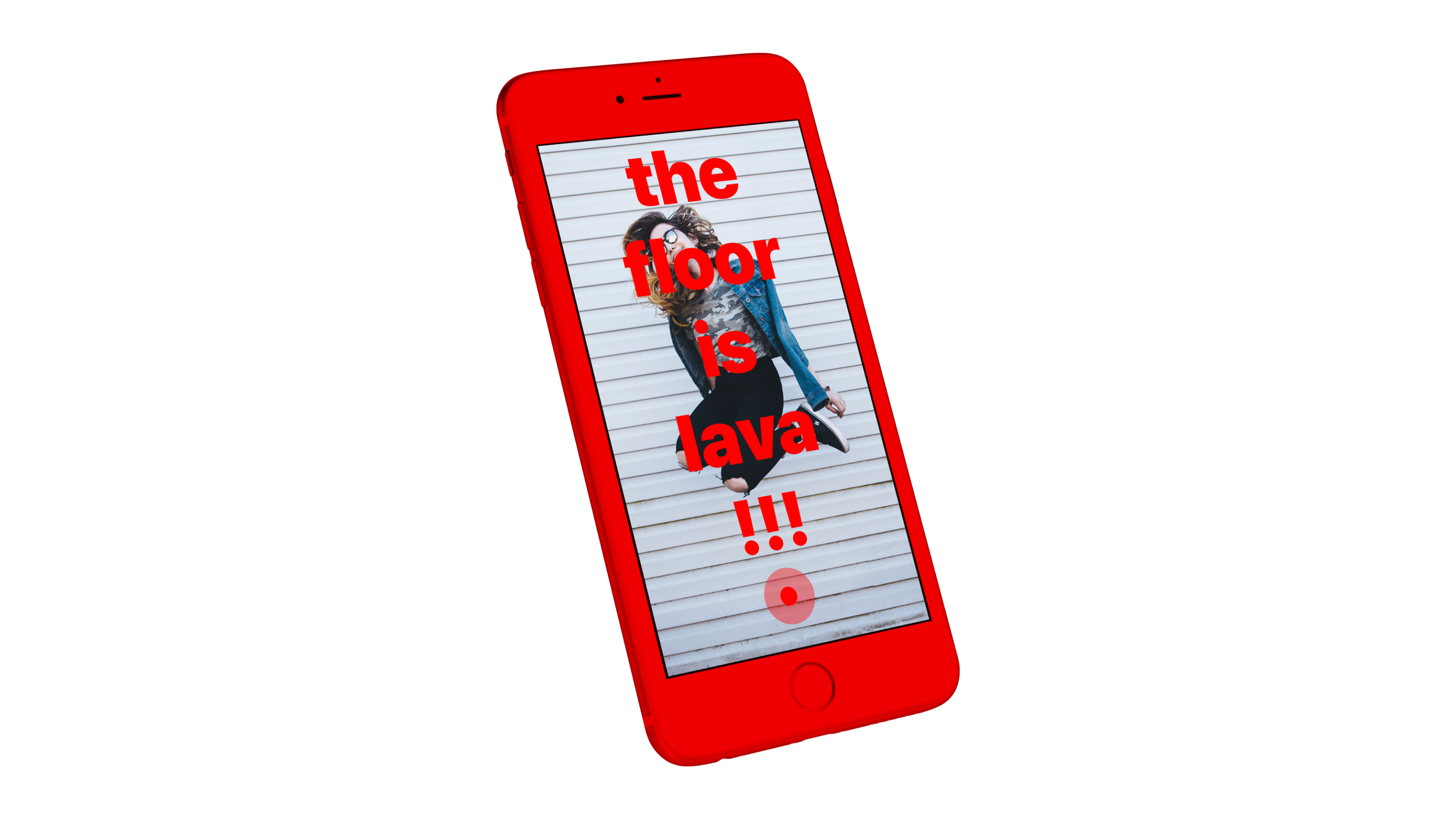 An entertaining The Floor is Lava app is based on Augmented Reality technology and allows its users to capture the moment of fun by recording a video. The app is considered to be an old children's game.
Our expertise in the project
Augmented Reality
Art Direction
App Store Optimization
User Interface
User Experience
MVP Development
Brand Identity
Naming
Logotype Development
Project Management
QA
IOS / Swift
Unity 3D
Solution
Proceeding with an exploration of new possibilities in gaming industries, Bitsens has came up with a innovative lifestyle game.
The project experienced a full-cycle development which kicked off with an idea generation process. After finishing conceptualization and marketing analytics, app developers set to work. The Floor is Lava is a mobile Unity-based application which contains Augmented Reality technology, particularly ARKit framework. The augmented reality game starts with a quick manual that helps your phone to get used to a space you're in and define all measurements. After pushing a red bottom, you can see the countdown till the real floor will become a virtual lava. The key possibility of the augmented reality app is to record videos which then can be shared with friends through social networks.
Bitsens is happy to provide all user with an augmented reality game that recalls good childhood memories and brings fun.