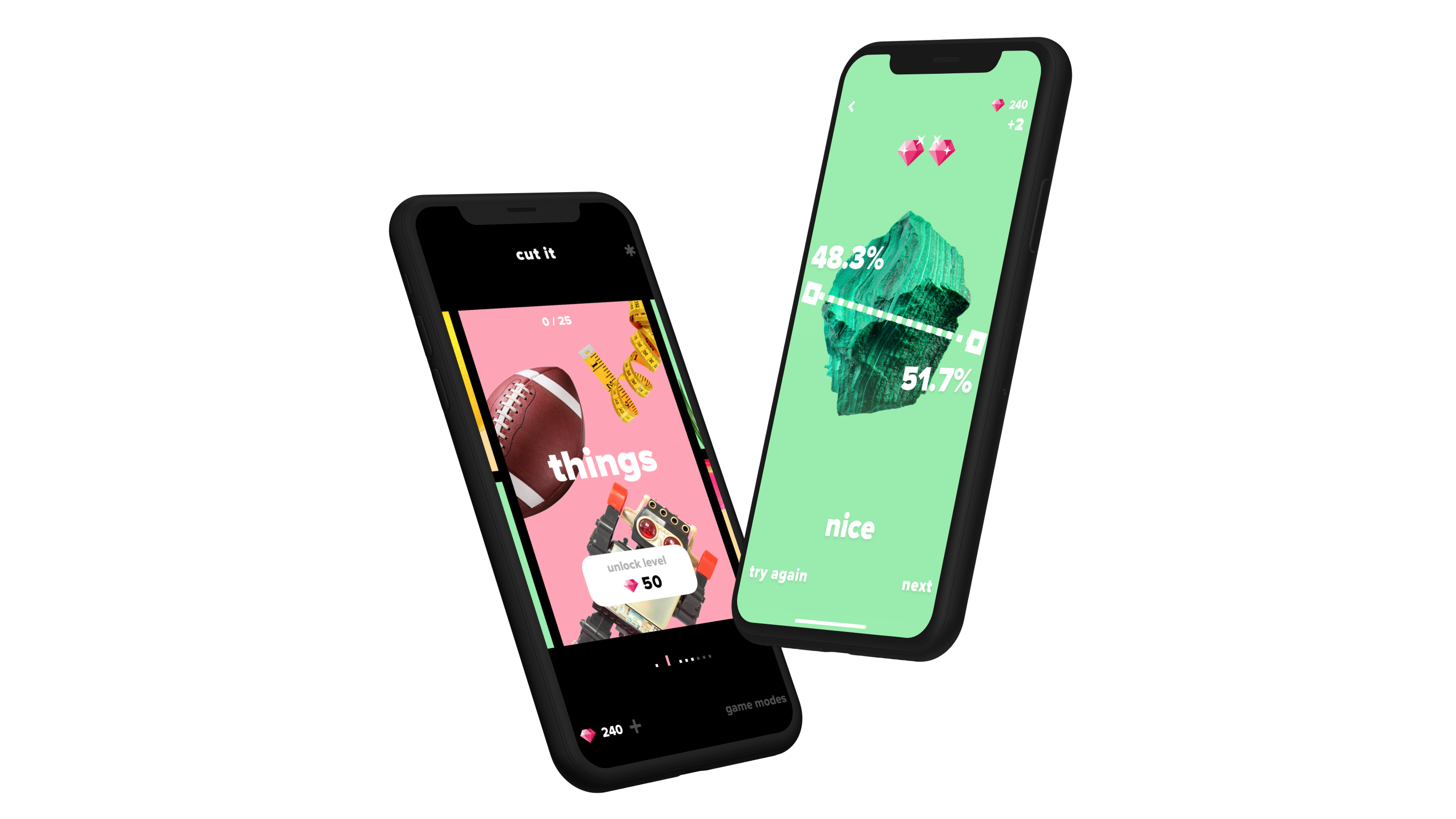 An awesome casual time-killer game "One Half 1/2" designed by Bitsens. The game development project contains colorful graphics, surprising levels with over 450 objects waiting to be split up. The game is available for Android users only.
Our expertise in the project
Art Direction
App Store Optimization
Back-end Development
User Experience Design
User Interface Design
MVP Development
Pitch Presentation
Brand Identity
Illustration
3D Production
Naming
Logotype Development
Project Managment
QA
Android/Kotlin
Solution
Bitsens was ready to try its hand at game development and created a new hyper casual Android game  "One Half 1/2" where simple, but catchy idea, high-quality visuals and professional technological implementation collide. Starting from an idea generation to a soft launch, we finally manage to release the game globally.
We began the game development process with a casual game marketing analytics along with collective brainstorming among office crew to form a game idea. The key objective was to come up with an entertaining game that could serve as a relaxing spare time activity for all ages. Bitsens developers used Kotlin programming language to create the mobile app and makes it available for Android users. This game development project is full of unique lifestyle objects, smooth animation and rich color rendition.
Bitsens is proud to release the product for Android users that can cheer them up and not let feel blue.
Promo Video #1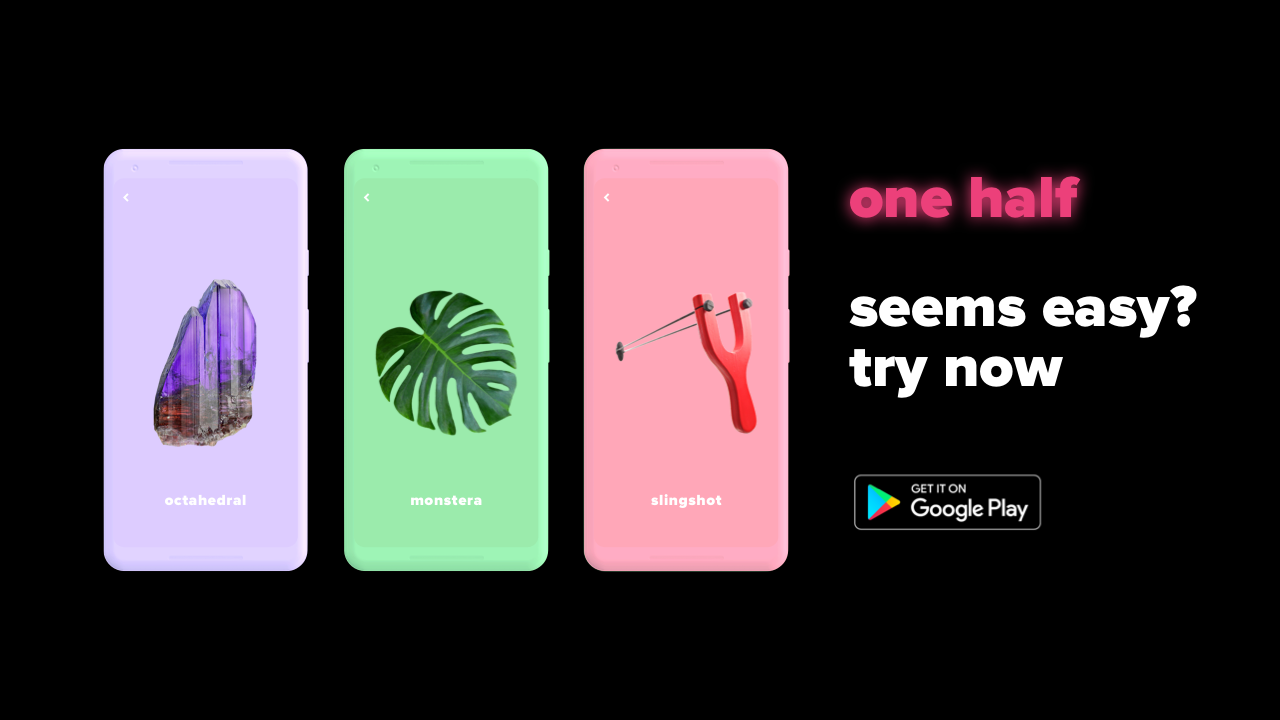 Promo Video #2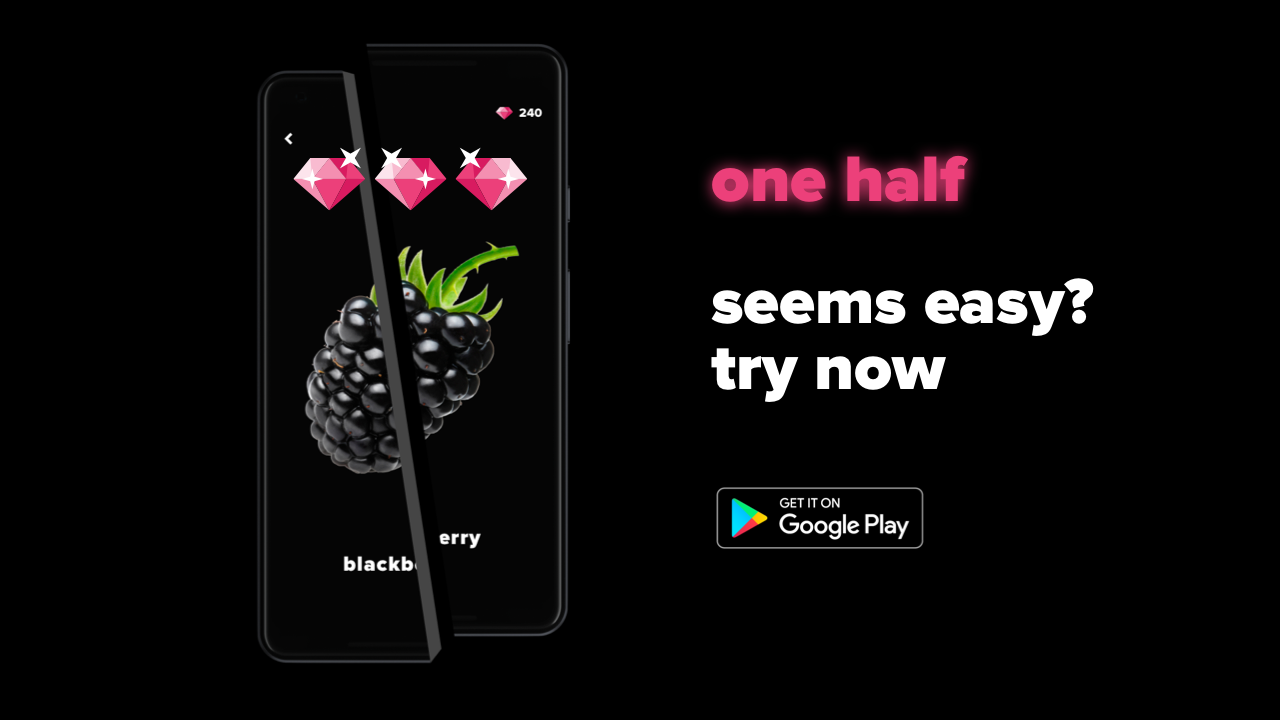 Seems easy? Try by yourself!