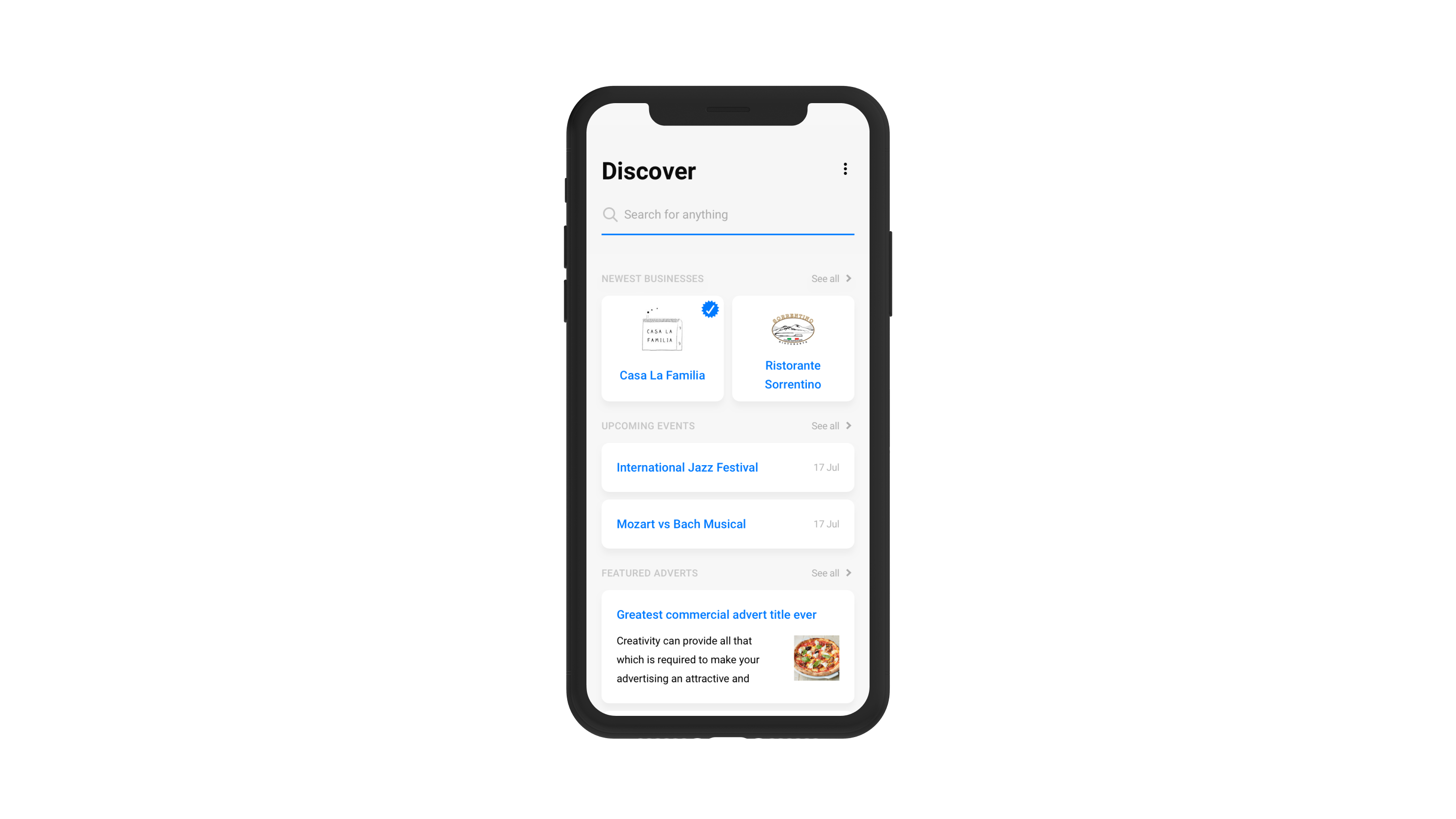 White Label is a travel guide mobile application which provides its users with an information related to Jewish community places in the United Kingdom as well as events notifications and commercial and non-commercial promotions.
Our expertise in the project
Art Direction
Consulting
User Interface
User Experience
MVP Development
Curation
Project Managment
QA
Android / Kotlin
Solution
Bitsens has been addressed the problem of organizing a huge database of businesses and NGOs through visualizing their venues on a London map of White Label app. This mobile application can serve as a guide for curious tourists and advertising platform for goods exchange or events.
White Label guide mobile application and advertising platform is a complex app which is based on Kotlin and suitable for Android devices. The app is working in 2 modes: list and map. After clicking on a chosen place, a person can find actual information about it. Dashboard with a search function is also available and allows users to find a needed Jewish company or synagogue. The guide mobile application & advertising platform contains an Adverts section where commercial and non-commercial posts can be found and created. Interface design was predominantly made in neutral white and blue colours focusing on diversity of all business sectors.
More Screens