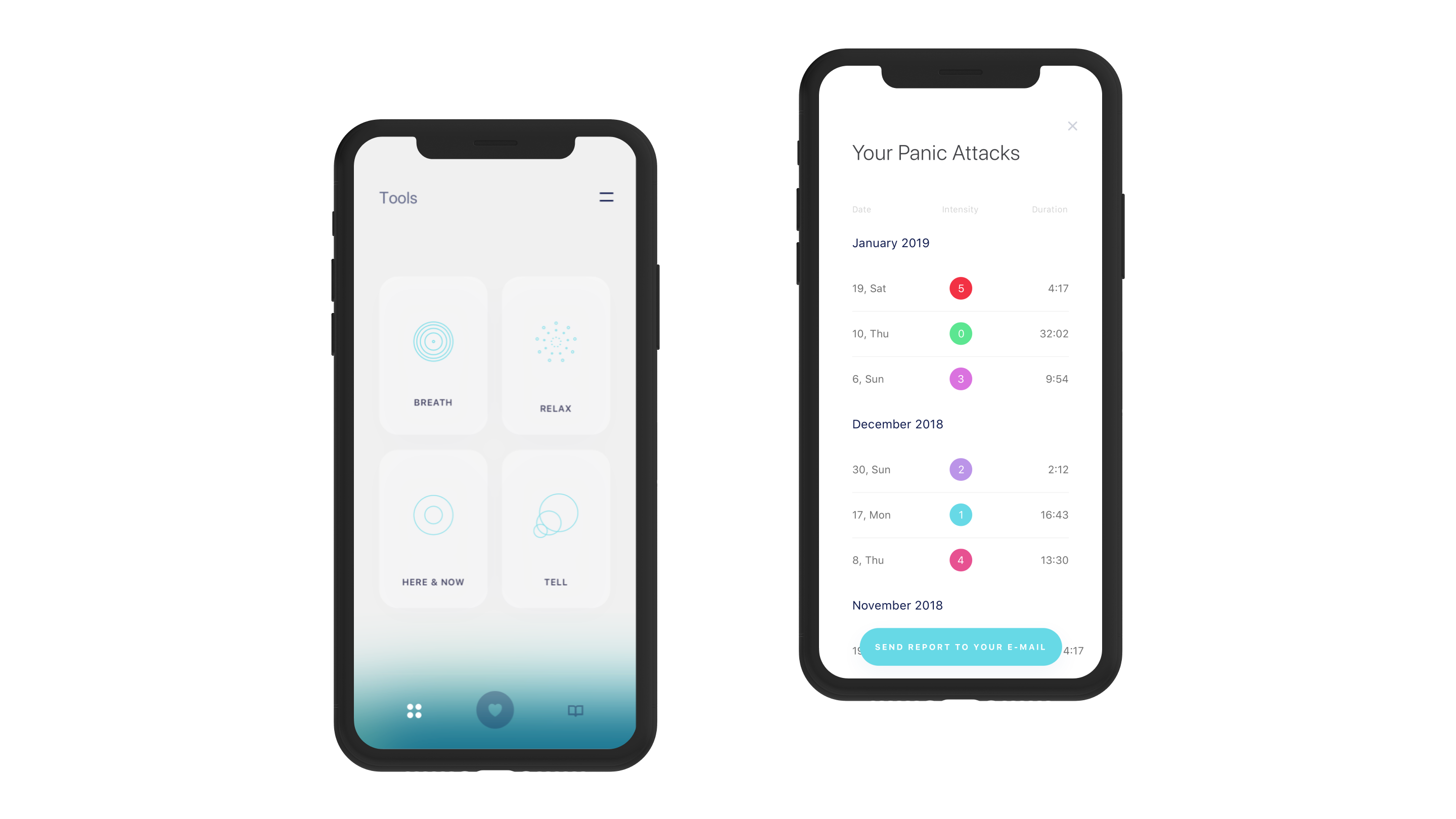 A mobile application Ramu which helps people to overcome their panic attacks. The app is built on iOS and Android platforms and encompasses relaxing exercises, supportive questionnaires as well as opportunity to make health reports.
Our expertise in the project
App Store Optimization
Art Direction
Back-end Development
Consulting
User Experience Design
User Interface Design
Illustration
Motion Design & Animation
Project Management
QA
Android/Kotlin
iOS/Swift
Solution
To address the problem of panic attacks that are hard to control, Bitsens partnered with NGO "Nerimo klinika" to find a possible solution embodied in a thoroughly made mobile application called "Ramu". The project was supported by the Ministry of Health of Lithuania.
The core idea of the mobile application lies in tracing panic attacks and dealing with them through suggested exercises. It uses a special medical methodology based on conscious perception technique. The "Ramu" mobile application has numerous questionnaires, tools for relaxation process, a possibility to make health reports and send them through e-mail to a current counseling doctor. A stunning user interface design, colorful illustrations and smooth animation are key ingredients that make this mobile application attractive for its users. It is available on both iOS and Android platforms due to the usage of Swift and Kotlin programming languages accordingly.
Bitsens is glad to be a part of the project that seeks a way to stabilize people's mental health.
All screens