January 15, 2020
A new 2020 year has come and it's a time to analyze user interface design patterns and trends. The whole year we kept our eye on winning interface design websites to stay tuned about modern updates and always feel inspired to achieve better results in our works. Thus, Bitsens's new website released in fall 2019 has received Website of The Day, Best UI&UX design, Best Innovation awards on CSS Design Awards as well as Honorable Mention on Awwwards.
So, in this article we collect promising user interface design patterns and trends that are going to hit a home run in 2020.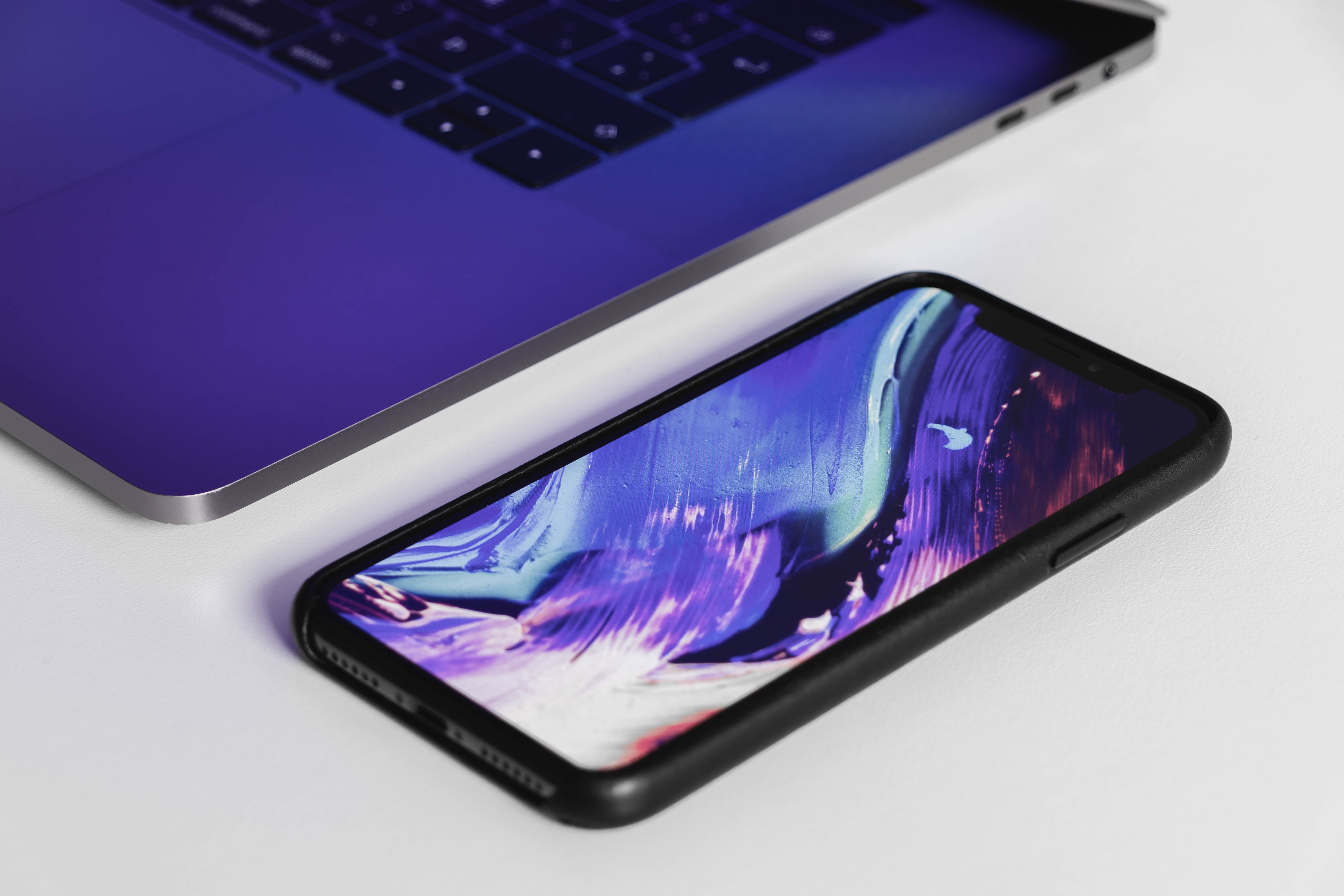 1. Typography-focused applications
Highlighting typography feature as such we refer to bold and saturated captions style used in web and mobile applications. This user interface design pattern gains its popularity last year and we expect it to maintain its positions this one, too. That's why, these typographic solutions are important to create a strong visual hierarchy to reach readability and structure given information. They've become a great part of a minimalist design which attracts users by its simplicity and legibility. Moreover, a single UI designer always has a space to experiment with color contrast, interesting fonts, outline letters, etc.
2. Full-screen background
A full-screen background is one more UI trends coming from the minimalist style in digital design. For instance, ane-color background, lack of pictures are less in demand today. User interface designers opt for full-screen objects like photos, illustrations, abstract visuals and videos as well. So, such backgrounds make users focused on digital applications, emotionally appeal to them and establish harmonious integrity with the whole layout structure. Right background choices, as well as colors, typography and interface elements placement ones, will accompany your website or mobile application to reach its best digital performance.
3. Minimalist style
Even though we've already mentioned 2 minimalist features, it's also worth highlighting the minimalist design style as an independent user interface design pattern since it has a lot of various features. For instance, a minimalist design pays huge attention to negative (white) space, mobile or website navigation which shouldn't be too complex to comprehend, pastel color palette or black-and-white themes for contrast, bold typography for clear focus, table usage for additional information structure if necessary, etc. A great advantage of minimalist design is that it reduces users' cognitive load and gives UI designers a space for creativity.
4. Small Narratives
Back in 1970s  J.-F. Lyotard wrote about the collapse of "grand narratives". Even though the theory mostly refers to a political state of various countries,  its meaning smoothly transmits to digital design as well. Telling a story to your viewers, customers or users today is highly important and efficient. In user interface design it occurs through meaningful interface elements composition, typography choices, visual hierarchy and, of course, UX writing. While user interface elements try to attract user's attention, copywriting makes them stay with you for a longer time, so you can share your story. Choose a simple, bit playful, short writing style – the one that reflects your business or company's personality. 
5. 3D Animation
3D animation becomes one of the leading current trends in user interface design. Even though it skyrocketed a few years ago and captured people by its complex technological creation and realistic final look, today this trend remains in a high position. First, it's a great solution to diverse your visual content. Second, 3D animation is more engaging and capturing for users. Third, it increases the originality of your application and shows a special attitude towards your customers. However, the other side of the coin is that creating 3D animation is a time- and money-consuming process which requires professional skills and immense creativity.
6. Long scrolling
Instead of clicking and opening numerous pages on websites or mobile applications which increases possibilities to get lost among a huge amount of information, users prefer long scrolling types of applications. It means that you put all the necessary information or the one that you want to be noticed by people on one page. Thus, it leads to an information flow. There is a need to structure it through color contrast, background themes, typography solutions, interface elements composition, and other features. Don't afraid to experiment with it!
7. Lay-out asymmetry
Classical structure with blocks is something that UI designers adhere to because they're familiar with this effect and trust it. However, chaos is going to intervene in an ordinary flow. Now an asymmetric style of structuring information comes to the first place (or, at least, attempt to do so). Split screens, different picture sizes, using space partly, separated blocks are upcoming user interface design patterns that are waiting to be noticed.  
8. Data visualization
Numerous studies have already shown that visual content is perceived better than a text. For businesses and companies there is a hint: use visuals to share complex information that is aimed to attract more users. People will get even more captured by powerful data visualization. This user interface design trend refers not only to graphs or charts. It can be used by choosing various textures, colors, animation or static images, 3D object and many more.
9. Skeuomorphism
Don't get afraid of this word! It didn't know, it's an upcoming trend that is, probably, going to hit in 2020. Skeuomorphic design starts from a trend-setting Apple company and then was widely used by highly attentive UI designers with a great sense of intuition. The style itself means drawing and showing real-life objects (telephone, trees, watches, etc) in a very realistic way with the help of digital tools. It's shouldn't be always 3D objects, but careful usage of simple color and shadows are able to create such effect. In the end, you get a fascinating visual content to offer your users. Be sure, they'll surely be impressed by your professionalism. 
Some Closing Remarks
So, again let's list all the mentioned user interface design trends of 2020:
typography-focused applications,
full-screen background,
minimalist style,
small narratives,
3D animation,
long scrolling,
lay-out asymmetry, 
data visualization,
skeuomorphism.
We can expect that in 2020 they'll be highly used in the digital world. Anyway, not every pattern of user interface design should be implemented in mobile or web applications. It's necessary to think of what you're going to achieve with this or that trend and whether you need it or not. Following trends is good, but it's essential not only to show-off but create a timeless design. Reasonable user interface design is an answer. At Bitsens, we've gained extensive expertise in creating user interface design for web and mobile applications. So, if you have an idea or want to consult on an interface style, write to hello@bitsens.com or fill out the form.