April 28, 2020
Augmented Reality technology creates one of the most immersive experiences we know within the digital world. AR mask (face filters) on Instagram and Facebook is the newest content type on social media. They drew everyone's attention by its promising and unexplored potential and enhance your brand engagement.
Initially, AR filters were used on Snapchat in 2015 and became extremely popular among young users.  In 2017 Instagram implemented AR content to its platform. Similarly, in August 2019 the parent company Facebook introduced a special tool for everyone to create and publish AR effects – Spark AR Studio. Millions of creators have joined the movement producing numerous AR Instagram and Facebook camera filters. Every-size businesses get interested in it while seeking new ways to expand their digital reach and generate a new customers' wave.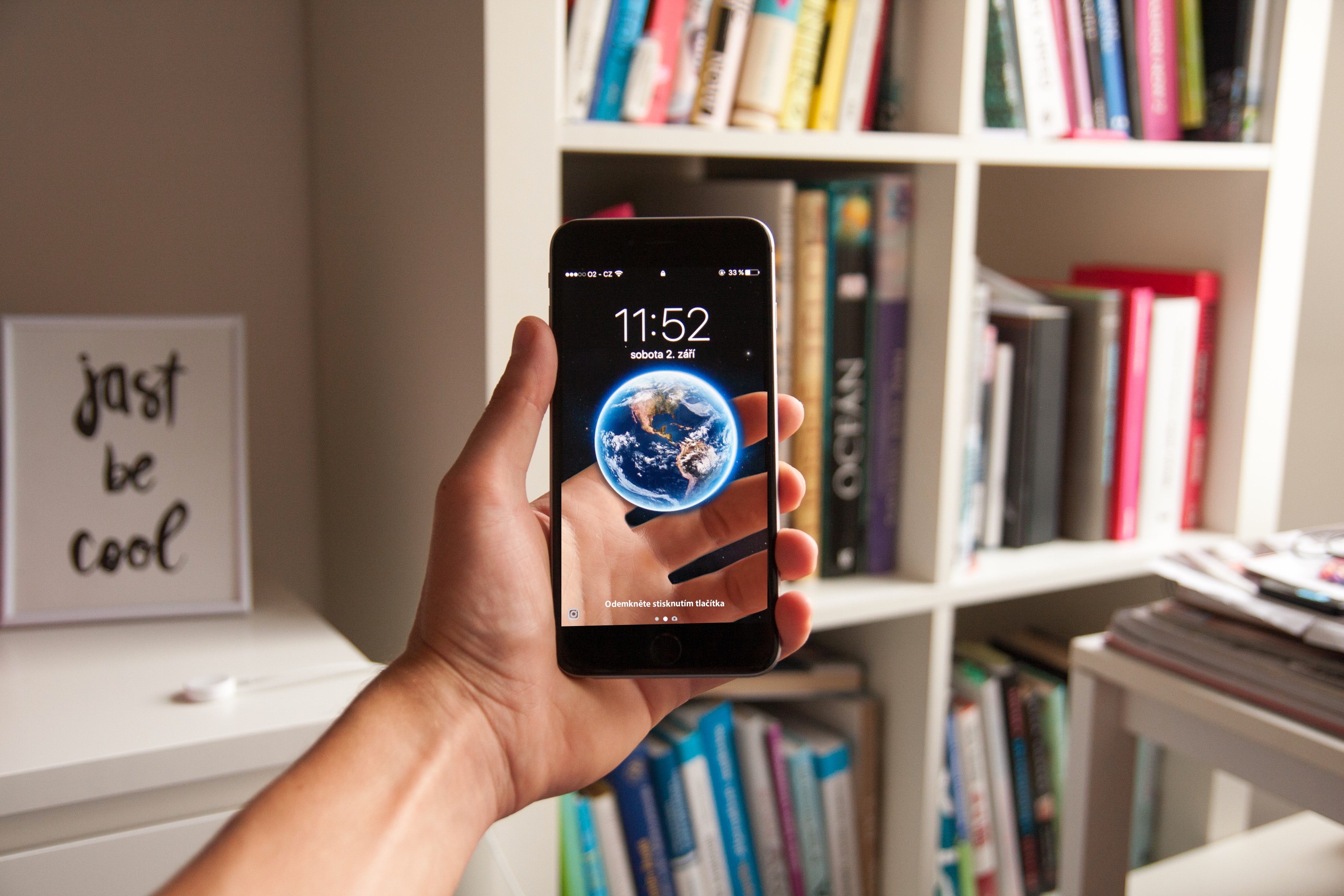 Here we will break down the reason why your business shouldn't underestimate the AR Instagram and Facebook mask influence and present the possible areas and ways to use them if you're eager to improve your digital presence and consolidate the position on the market.
3 Reasons to Start Using AR Masks for Your Business
1. Brand engagement
Have to say, users are like magpies: easily get attracted by bright things and then benefits they can have from it. To be the brand that has a huge audience to speak with – you need to be as attractive as possible. Here, AR mask on Instagram and Facebook is the best solution. First, AR face filters are still an unusual thing for many Facebook and Instagram users. Second, having a face mask you unconsciously suggest people an object to associate your brand with and create an emotional bond. This connection will work out any time you bring the topic to the surface using this AR face filter. Third, careful consideration of AR mask look establishes a new channel for communication and helps to stay in touch with your customers.  
The act of wearing AR Instagram and Facebook mask itself creates a personal connection between the brand and its customer on the individual level. Thus, your brand can easily personalize the communication with the user and becomes a way closer than with paid advertising instead. However, most brands are struggling with the problem on how to increase engagement rate, motivate users and potential customers to download their brand apps. Facebook and Instagram have already incorporated AR masks to their platforms. There is no need to install anything and take up a device's memory. That's why, it's a huge advantage for brands who want to surprise their audience with AR experience and enhance the engagement.
2. Raise the awareness
We have to say that Instagram's abilities to use masks in comparison to Facebook are better today. But who knows how everything will turn out in the future as it's changing every day. Visuals run the world, right? Despite Facebook is more popular than Instagram with 1.62 billion users daily, the majority of them is an older generation who use the platform to stay in touch with their families and friends.  Meanwhile, almost 70% of Instagram users are people between 18 and 24 years old which is a more loyal audience when it comes to face effects.  At least 500 million users open Instagram every day and spend on average 53 minutes a day. Moreover, 200 million of them are likely to open one business profile daily.
AR mask Instagram is usually shown in Stories. Each user can tap on its name and try on the mask with an Instagram camera. Whereas in Facebook, it's difficult to find the mask on the page until you make a post about it.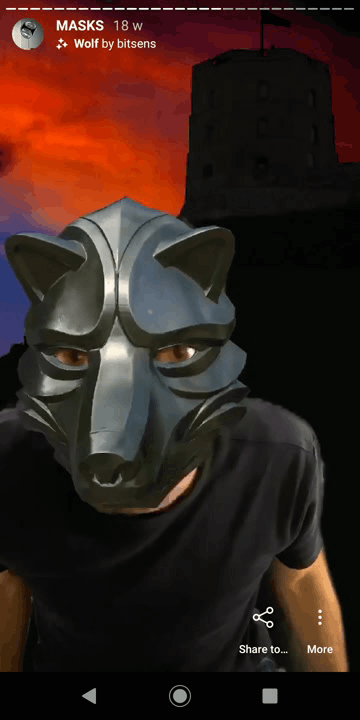 Brands generate more than 2,5 million stories weekly where 2/3 of it is viewed by ordinary people. Therefore, it's a very huge potential for your business to become visible and speak yourself to the target audience. Plan a strategy for your AR filter Instagram usage, use keywords, and hashtags – boom! – it is virally spreading all over the social platform raising your brand awareness. 
3. Generate Leads
This is a sensitive topic to speak about, but with a smart approach toward using your filters, you can start increasing revenue. How? AR mask is a good instrument to promote your product. One possible way of using Instagram and Facebook face filters for is to apply it on the face, but the opportunities of Spark AR Studio allow to use the back camera as well as to create AR filter with an object appearing in the space you're in.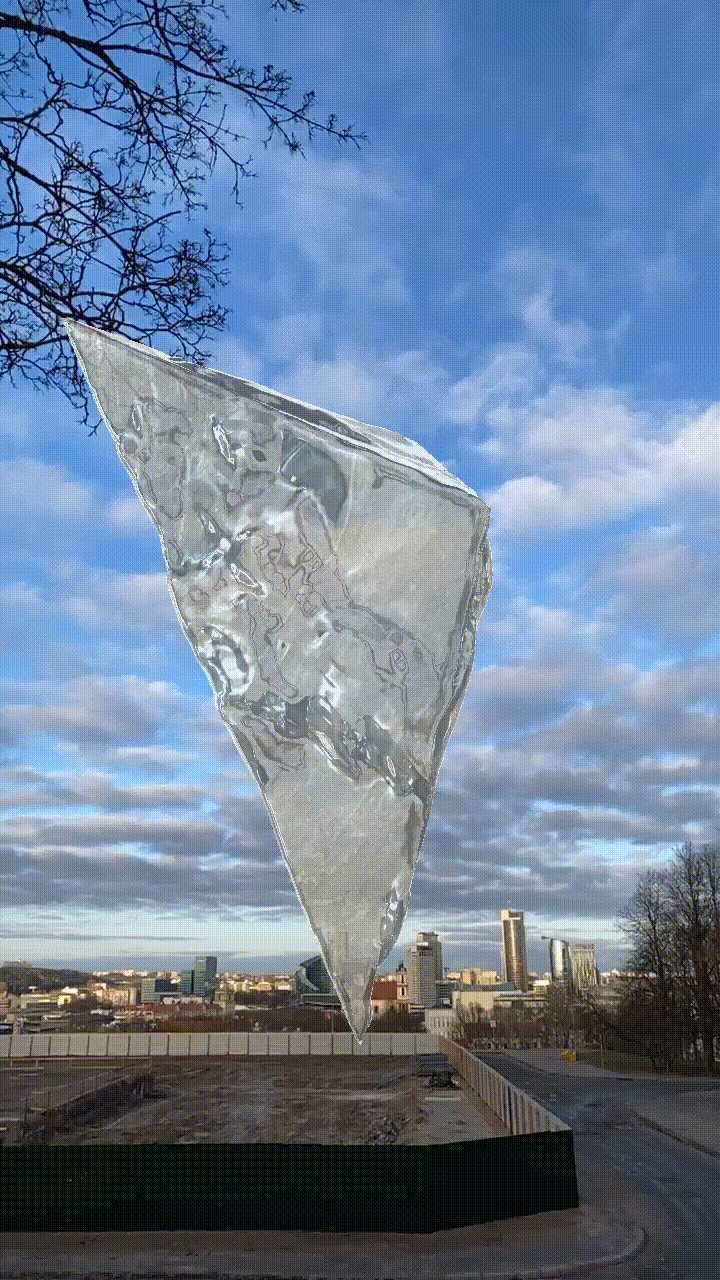 What are businesses that surely can benefit from it? From cosmetics industries to jewelry & accessories, from sports clothing to car production – any product is welcomed to be illustrated in AR filter and promoted by it. In the end, if you take a look at your business production, no doubts you'll find anything your potential user can be interested in, and see how it virtually looks with the help of AR mask on Instagram.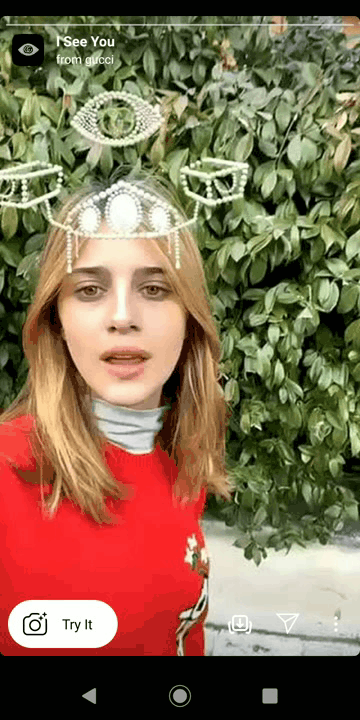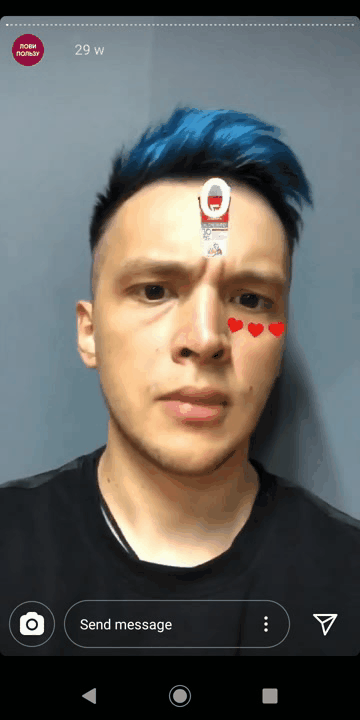 Best AR Filters Implementation Areas and Forms
Let's dive deeper into the areas where AR effects perform best and see what kind of forms they can possibly take. 
Sport
Remember, what sports fans do to support their favorite sports teams? Except for chants and the flags waving, they used to paint their faces with the club's colors or draw simple logos. AR Instagram and Facebook filter can do the same! Football, basketball, hockey, handball, baseball, volleyball  – there are so many kinds of sports where AR filters can be applied. Without doubt, sports fans will show their devotion virtually. Whereas the club will expand the reach and attract more fans to join the community. The reason for that is an unusual approach and brand's virality reached by massive usage. 
At Bitsens we had a chance to work with some football clubs and create AR masks. For example, for Belarusian football champion and UEFA participant – professional football club BATE –  we've created 3 types of Instagram AR masks. They are with an official logo on both cheeks, with full logo face cover and with official color on both halves of the face (See on Pic. 5.). Also, we're working on a sports fan mask for a Cypriot national football champion – professional football club PAFOS (See on Pic. 6). Check all our creations out by visiting BATE's and PAFOS's Instagram profile and clicking on the effect tab.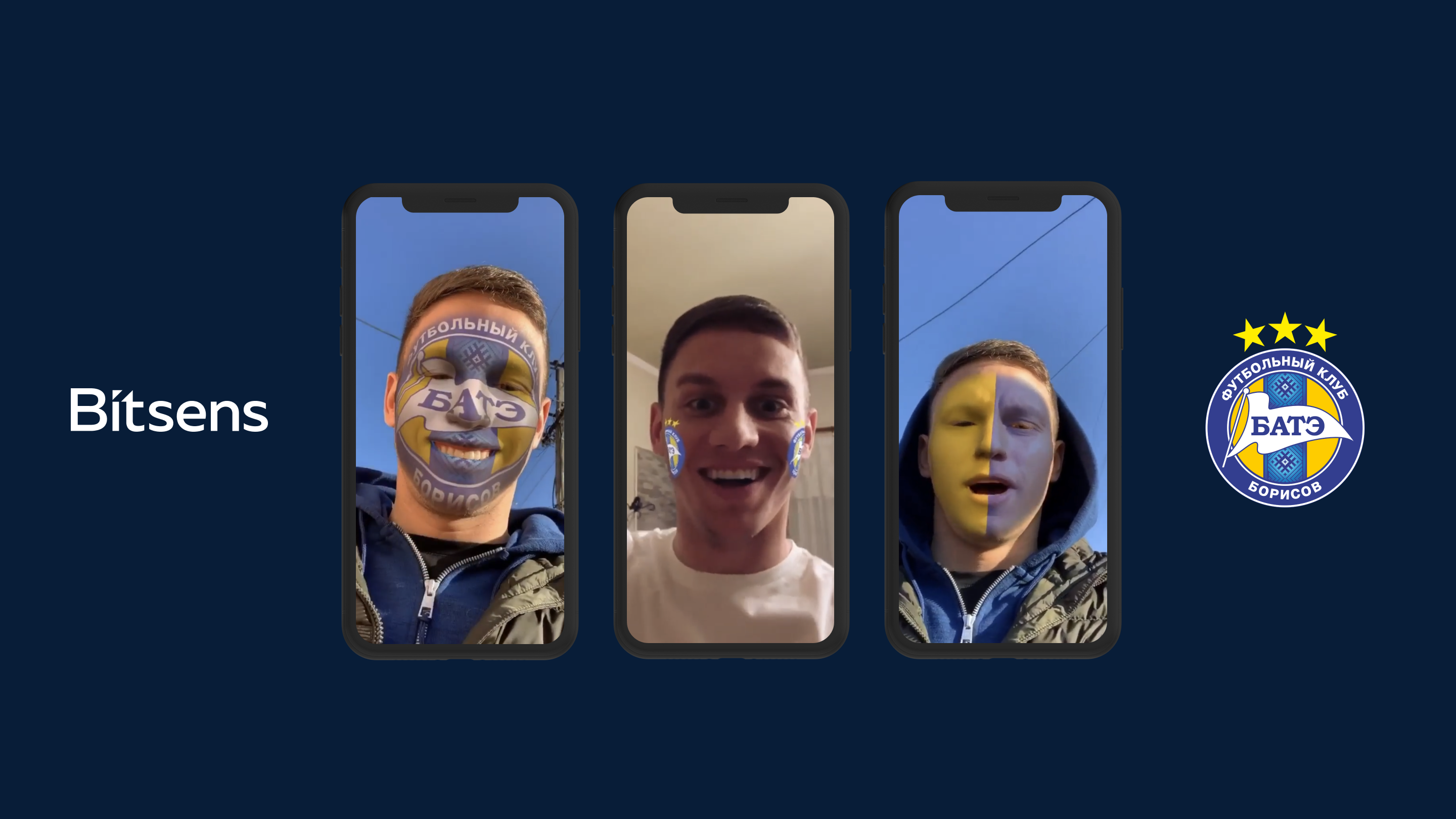 Celebrities market
Obviously, AR face filters positively affect the celebrity market as well. Many famous people (bloggers, showman, musicians, artists, singers, etc.) are presenting their own brand and always seeking for more social channels to personalize their content and stay in touch with the fans. This is widely spread within music, art, and fashion industries. Attracting new people, establishing strong ties and making yourself visible online is what face filters for Instagram and Facebook can help them to reach. 
For example, we developed Instagram masks for a popular Belarusian folk group "Shuma" . They present the traditional elements of Belarusian culture used by a group in their self-gathered collection of authentic signs. Moreover, to the upcoming large exhibition "Neophyte" Bitsens has created a mask in Instagram for a famous contemporary artist Jura Shust.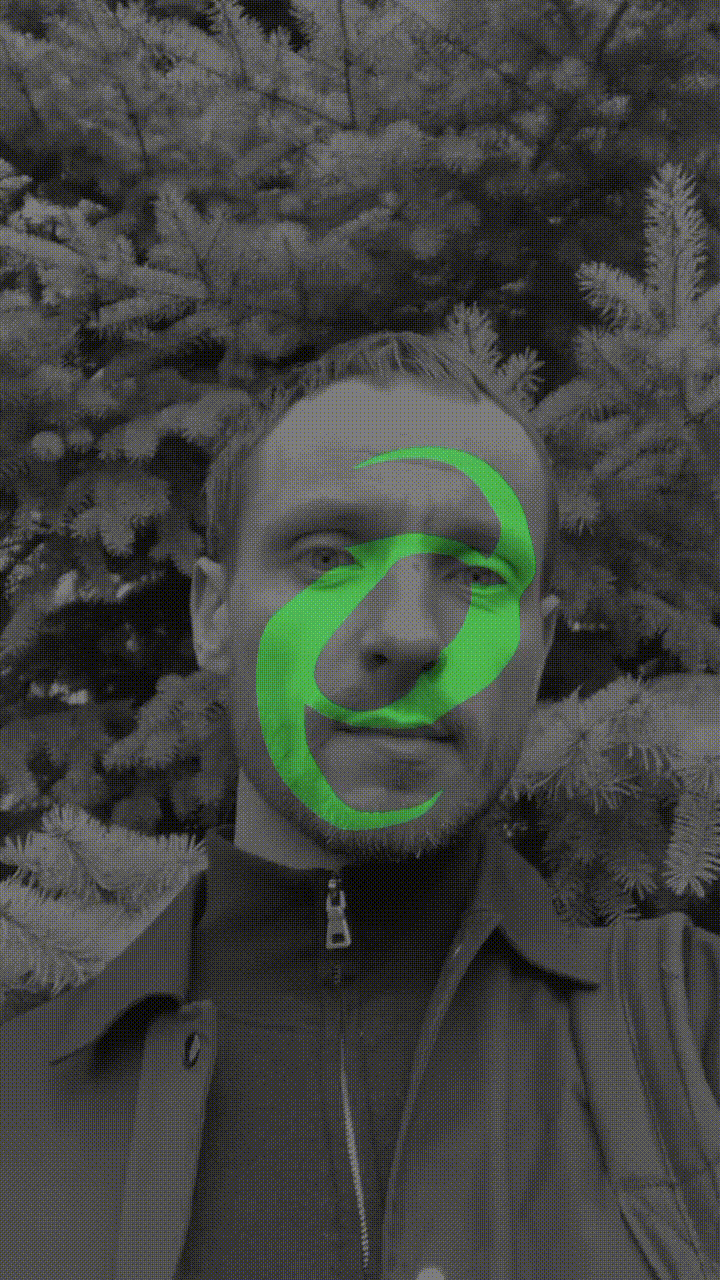 Events
It should be noted, that any events in your company can be a good premise for having your own mask. Whether it's an exhibition, festival, workshop, product release, anniversary – AR mask is one the best way to attract people's attention to the events you're about to set. Particularly, with no paid promotion, it's enough just to post Instagram Stories or create any kind of contest with your mask to bring more people to join. 
For instance, our Brexit mask was purposely developed for Brexit events. By tapping on the screen you choose the flag between Union Jack and the EU's flag. The best way is to show yourself is to use the brand logo. That's why, the visual part is only limited to your creativity and … yes, Spark AR Studio possibilities. Despite the fact, the studio itself is less powerful than Unity technology producing AR mobile apps, it's still enough to use it to cover all content needs.
Long Story Short
Let's sum everything up:
1. Spark AR Studio allows posting AR masks on Facebook and Instagram. For now, Instagram is slightly performing better in accessing and spreading  AR masks. To find the Instagram mask, visit an account, and tap on the "face" icon. This is called an effect tab. Additionally, on Facebook there is a possibility to share an effect with your community by making a post with a clickable button that refers users to the effect itself.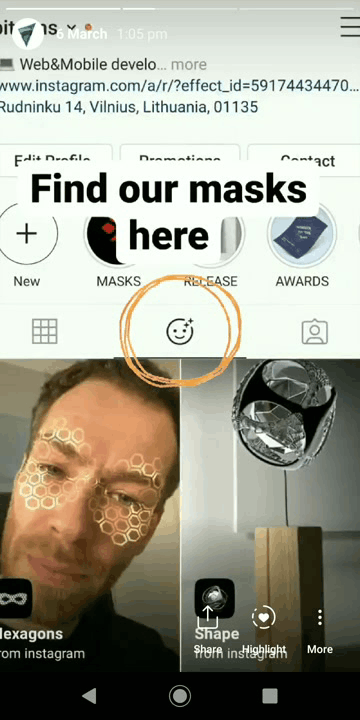 2. AR mask helps your brand growing by building strong connections with your audience, raising awareness and even generating sales.  
3. There are 3 areas where AR filters perform best: sport, celebrity market and events. You can illustrate your brand with a simple logotype on the face, colors, 2D or 3D objects, creative action sequence and even implement a gamification experience. The AR studio is flexible with your ideas and open to new experiments! 
Bitsens's team has already created 28 FB and IG filters from the simplest one with just one object to complex ones containing 3D objects, rotation, color background change and many other effects. You can read more about it here. Reach us out via hello@bitsens.com to discuss how Augmented Reality experience can be applied to your business and what outcomes you can expect from having it. Remember, AR mask is not a tomorrow thing, it's happening now, so don't miss out on your chance.