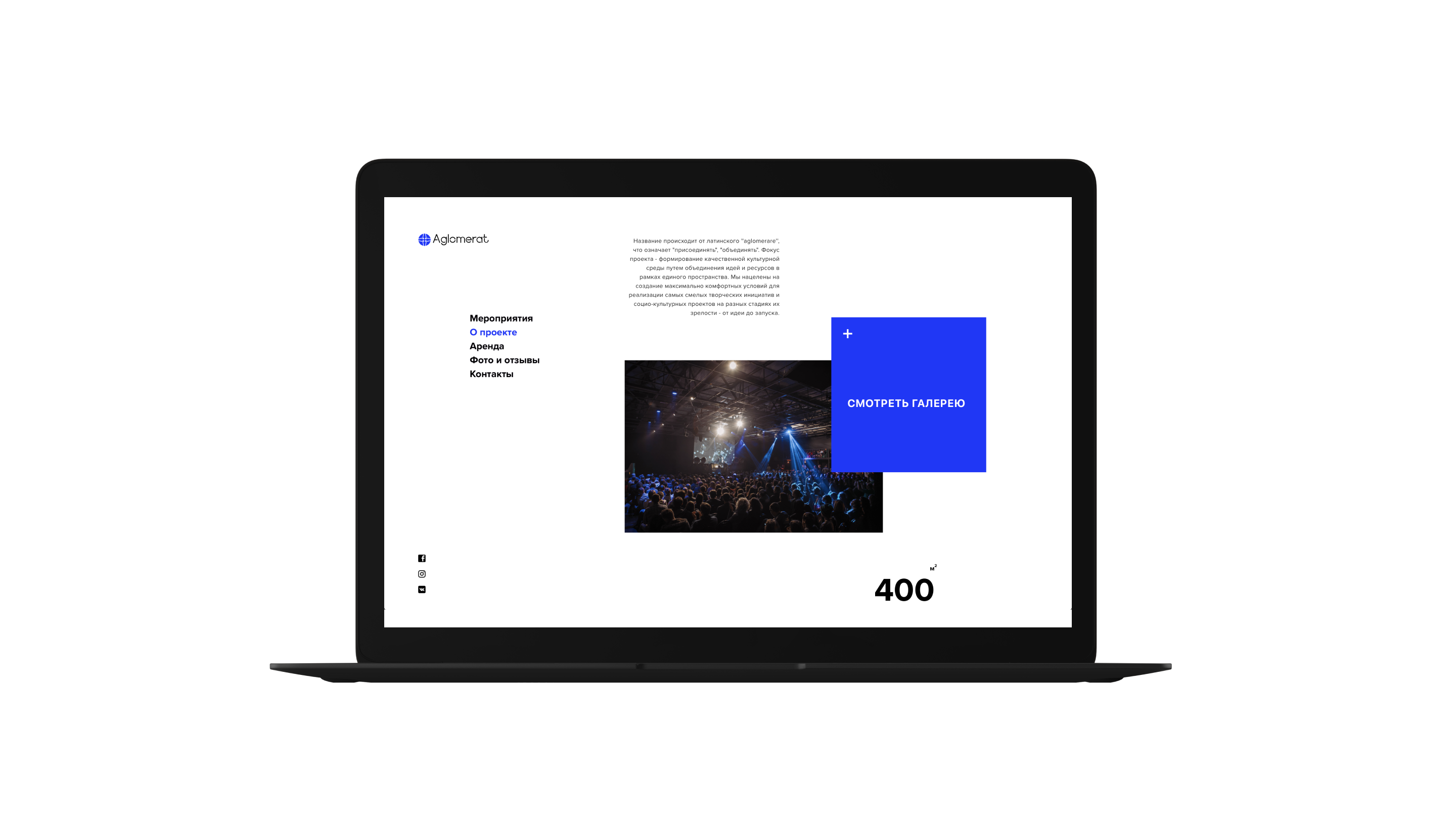 A promotional website was designed by Bitsens for Aglomerat creative space project in Moscow which hosts various cultural, scientific and social events.
Our expertise in the project
Art Direction
Back-end Development
Consulting
User Interface
User Experience
Pitch Presentation
Front-end Development
Brand Identity
Print&Packaging
Project Managment
QA
Wordpress Development
Website Development
Business Analysis
HTML5 / CSS
PHP
Solution
Aglomerat is a creative project that serves as a hosting platform for cultural, scientific and social events. In order to expand the reach and highlight its distinctive features, Bitsens worked on a promotional website based on WordPress CMS and created a logotype face lifting.
Before moving directly to the main working process, we've carried out a brief interview with the client to make sure that specific requirements will be taken into account and embodied in the final version. Since visual identity becomes the first stage of interaction with customers, we've attempted to apply fresh, dynamic and modern style by implementing video background that contrasts with white space in the main body, "glitch" effect on inscriptions and posters, smooth animation and a location settings counter. In case of modifications, the client can simply revise a needed text block on a WordPress platform. This promotional website has an archive of past and upcoming events and ability to share them on social media.
Bitsens truly enjoyed to be involved in a project which cultural enlightenment brings positive changes in people's life.