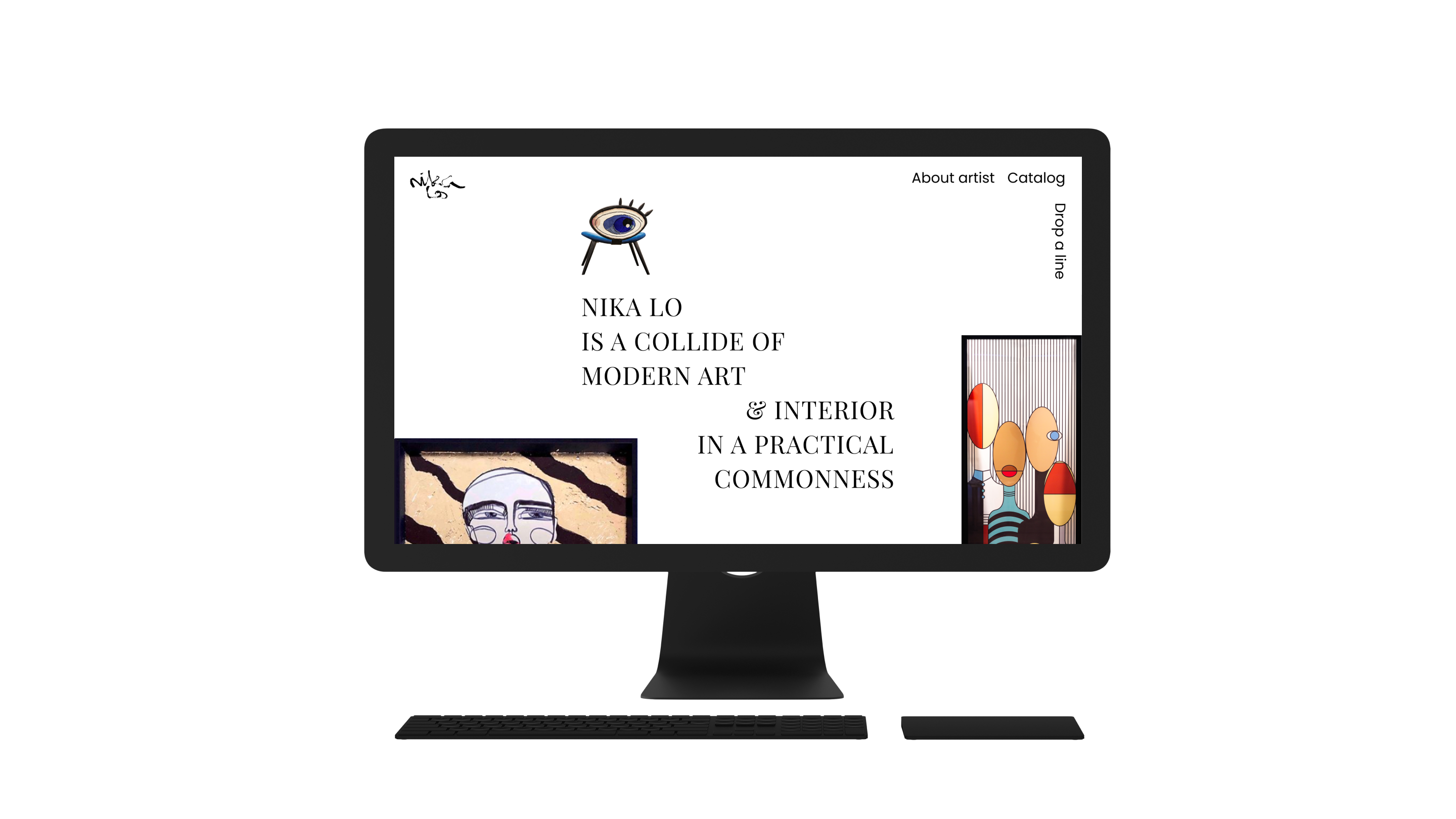 A creative digital art-space gallery for an ambitious artist and interior designer has been developed by Bitsens to showcase her stunning works online.
Our expertise in the project
Art Direction
Back-end Development
Consulting
User Experience Design
User Interface Design
Front-end Development
Brand Identity
Project Management
QA
WordPress Development
Website Development
HTML/CSS
PHP
Solution
Nika Lo is a Lithuanian creative project established by a modern artist, interior designer, and producer Veronika Kopelianski. The project's team is aimed to expand the reach and meet their audience in digital space. Their intention lies in having a first corporate website which will present Nika's Lo works and ease the communication with customers through an online platform.
Bitsens has dived into the project by hosting a kick-off meeting with Nika's Lo team where the project requirements and deadlines were set. The website experienced a full-cycle development from idea generation process to the final front-end and back-end development and testing stages. Nika Lo's website fully reflects the artistic vibes of the project with unique typographic solutions, minimalist design and capturing visuals. At the time the website is business-oriented and has the navigational structure (about page, catalog "rooms" system, contact page, publications, achievements and awards) responding to customers' behavior patterns and needs. The artistic website for Nika Lo is a perfect example of business and art models blending.
Bitsens's team surely knows how to connect the client's professional directions in one digital product which will accomplish set goals. Let's work together on creating the best user-friendly experience for your website!
Desktop version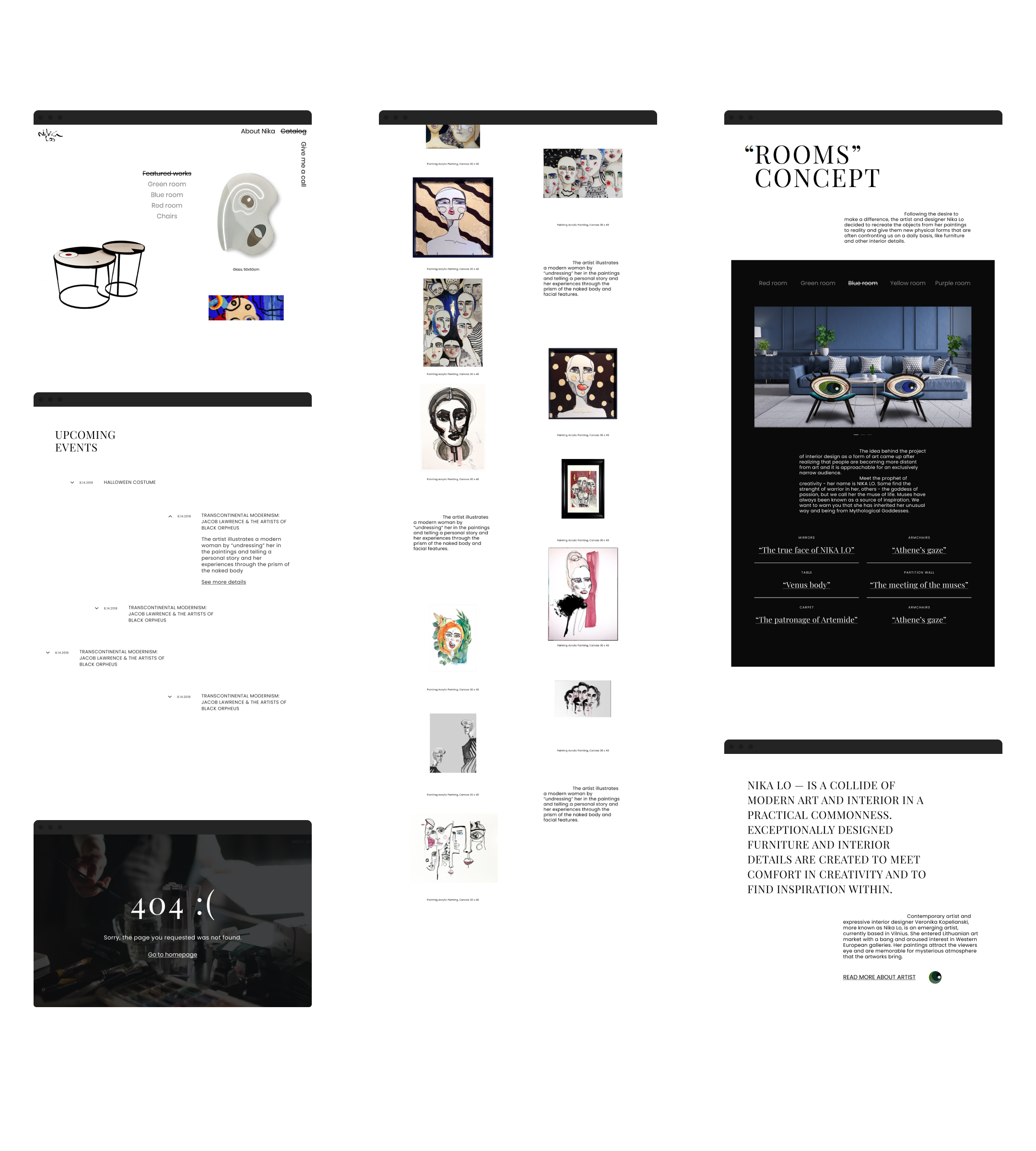 Mobile version