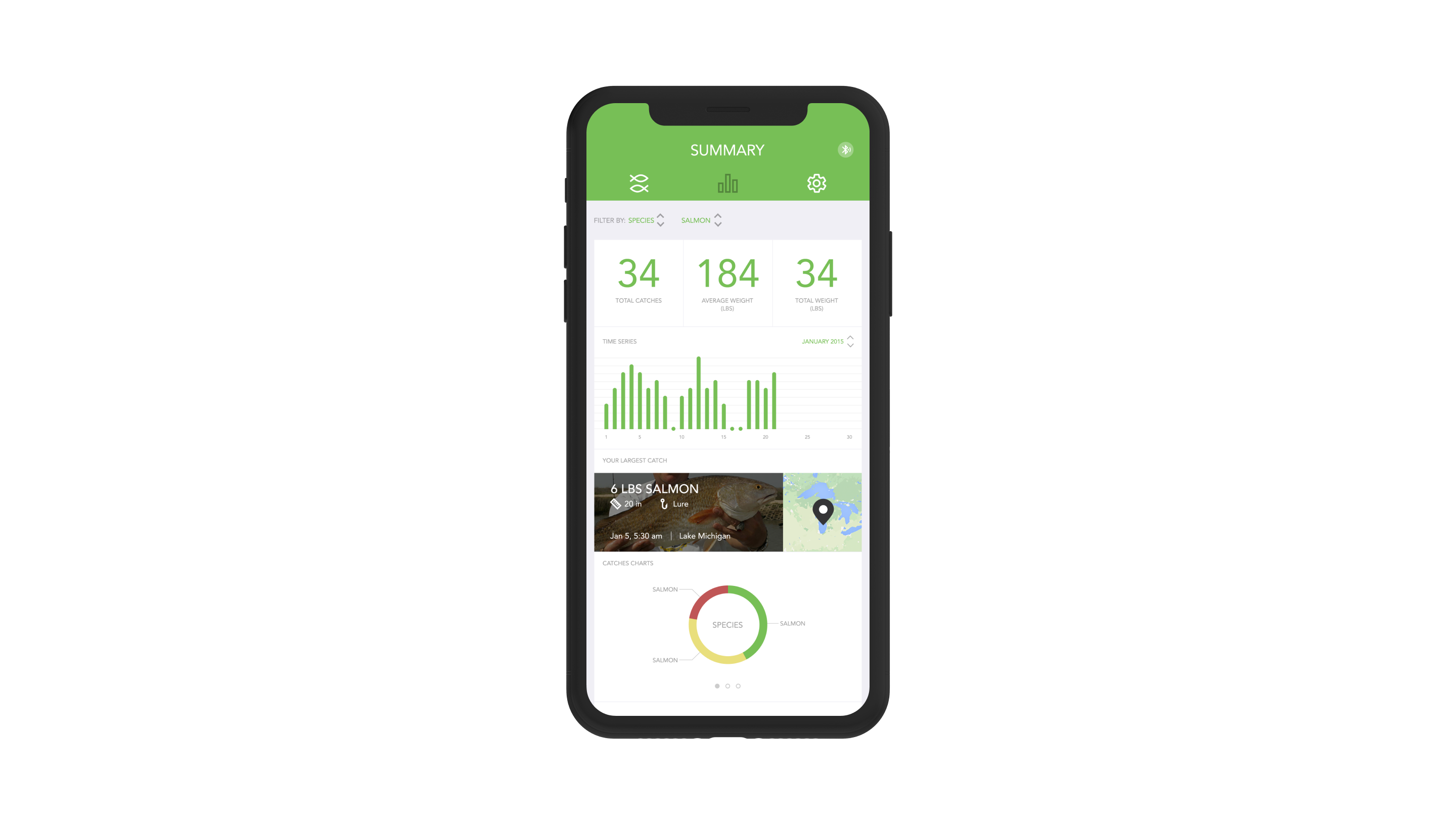 Is a Multiplatform application which allows you to track catch data from fishing trips. App includes geo location, cloud backups, Facebook and Twitter sharing, integration with hardware scales, and many more features.
Our expertise in the project
Fresh and clean application design
Application for iOS and Android platforms
Integration with hardware (scales)
Well crafted navigation logic
Integration with Parse Core cloud
Login and sharing functions via Facebook and Twitter
Custom statistics processing and output
Very high QA requirements
Solution
Multiplatform application design created by Bitsens features fresh and clean user interface. It makes the app easy to navigate and use. It allows user to easily capture data of your catches and save them to a cloud database.
ConnectScale app allows collecting data from ConnectScale Digital Fish Scale in background mode. User doesn't need to open app every time he wants to track a catch. Weight, air temperature, date/time and GPS location are automatically recorded from ConnectScale Digital Fish Scale. Apart from that we've integrated custom statistics processing and output based on Parse Core service. The multiplatform application also allows user to share his catches on Facebook & Twitter.