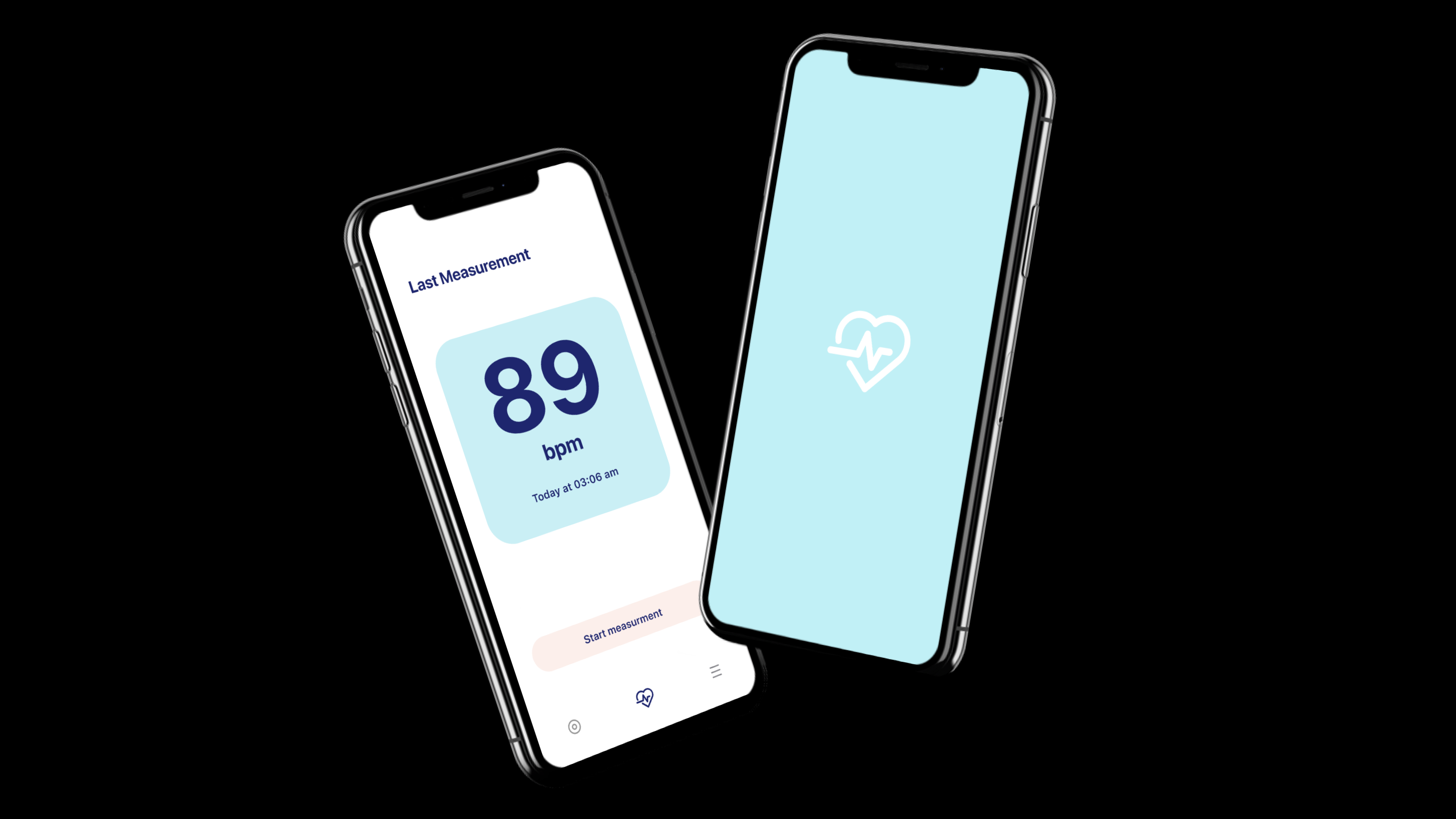 Maintaining optimal health and fitness requires careful monitoring of your heart rate. The Heart Rate Monitor app simplifies this process, allowing you to effortlessly track and monitor your heart rate. Developed and owned by Bitsens, Heart Rate - Track Your Pulse is a healthcare mobile application and startup product. With a minimalist design and user-friendly interface, the app focuses on measuring heart rate through your phone camera. Available on both iOS and Android platforms.
Our expertise in the project
App Store Optimization
Art Direction
Copywriting
Startup Development
Business analysis
User Experience Design
User Interface Design
Illustration
Project Management
QA
Android/Kotlin
iOS/Swift
Solution
Bitsens has a great number of mobile apps designed under the belt. Creating this startup mobile product from the idea generation process to the final mobile development and maintenance, Bitsens's team applied the best-fitting interface design and iOS/Android development practices to deliver outstanding results. 
The idea behind the app is simple as ABC: after pressing the finger against the camera, a user should let the device scan to get the results just in 10 secs. The healthcare mobile application's infrastructure includes 3 sections: Insights with a history and statistics, a Menu including FAQs, Profile, Contact and other options and the Main screen prompting to take the pulse. 
Developing our startup product, we put the emphasis on clear arrangement and user-friendliness. To convey the healthy and relaxing vibes, our choice for digital palette has turned next to white color and blue shades. With a ready UI prototype, our developers prepared an iOS version first built on a native iOS language – Swift, which was followed by an Android release built on Kotlin a few months later. 
The healthcare mobile application doesn't concede in accuracy with pulse monitors and doesn't require any additional devices except the phone to have on your run or during the workout session. The Heart Rate Tracker is available for free and doesn't contain any ads which make it stand out on the market among fat cats. Moreover, the app has already been featured in many countries in the Health&Fitness category as well as in numerous Best Digital Pulse Monitors 2020 listings.
Mobile screens